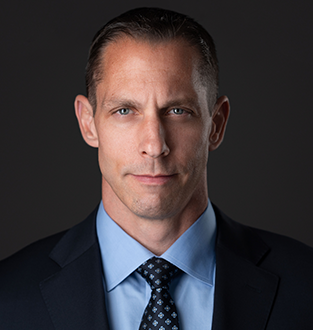 Garrett Ainsworth
President, CEO, and Director
Mr. Ainsworth is an accomplished professional geologist and mining executive that has been awarded for two significant mineral discoveries, and has raised more than $300M in equity and convertible debt throughout his career.
Prior to joining District Metals Corp., Mr. Ainsworth was Vice President Exploration & Development at NexGen Energy Ltd. where he led the technical team, and was involved with marketing and raising capital. For his technical work at NexGen, Mr. Ainsworth was co-recipient of the 2018 PDAC Bill Dennis Award, and the 2016 Mines and Money Exploration Award. Prior to NexGen, Mr. Ainsworth was the Vice President Exploration at Alpha Minerals Inc., and project managed the discovery of the Patterson Lake South high-grade uranium boulder field and drill discovery of the Triple R Uranium deposit. Mr. Ainsworth was named co-recipient of the AMEBC Colin Spence Award in 2013 for his lead role in the discovery of Triple R.
Mr. Ainsworth is currently a Director with Standard Uranium Ltd. and a Technical Advisor with Summa Silver Corp. and Genesis Metals Corp. Mr. Ainsworth was previously a Director of IsoEnergy Ltd. and NxGold Ltd. from 2016 to 2018. Mr. Ainsworth is an Institute of Corporate Directors, Director (ICD.D), and a Professional Geoscientist (PGeo) in the Provinces of British Columbia and Saskatchewan. He also holds a Diploma of Technology in Mining and Bachelor of Technology in Environmental Engineering with honours from BCIT, and a Bachelor of Science in Geology with first class honours from Birkbeck, University of London.
Read More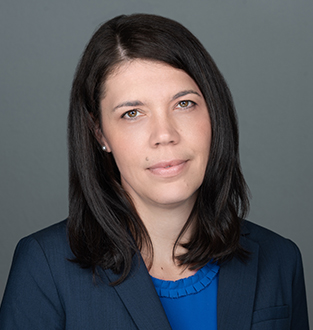 Ms. Yassin has over 15 years experience working with companies in various sectors, including mining, technology, and industrial products. She has held finance management positions at various public companies, including a large industrial products company and mid-tier mining companies. Ms. Yassin gained extensive experience at Deloitte providing reporting, advisory and assurance services to publicly traded companies, primarily in natural resources. Ms. Yassin is a CPA, CA and holds a Bachelor of Commerce degree from the University of British Columbia.
Read More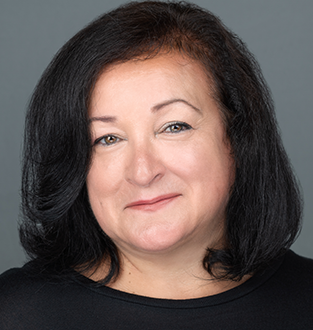 Maria Wells
Corporate Secretary
Ms. Wells has been an integral member on some of Vancouver's most successful teams in corporate finance and venture capital markets that have sourced, developed and facilitated capital investments, which financed and brought countless companies to market. She has over 30 years of experience with administrative and corporate services for a variety of private companies, and public companies on the CSE, TSX, and TSXV. Ms. Wells is currently Corporate Administrator of Sentinel Corporate Services Inc., and was previously with Dundee Securities, Investment Banking focused on mining for 10 years.
Read More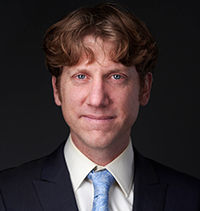 Hein Raat
Country Manager of Sweden
Mr. Raat is a professional geologist (EurGeol) with extensive experience exploring for base and precious metal deposits in Scandinavia and Europe. He was a Geologist for the Boliden Group in Sweden for eight years with the last four years being focused on polymetallic projects in the Bergslagen Mining District. Mr. Raat spent much of his time in the Bergslagen working on the polymetallic Stollberg Project, which is located approximately 40 km southwest and along trend from District's Tomtebo Property. Mr. Raat specializes in prospect evaluation, target generation, historical data compilation, exploration permitting and community relations, geological mapping and sampling, planning and supervision of drilling campaigns, 3D geological modelling, and GIS & Database management.
Read More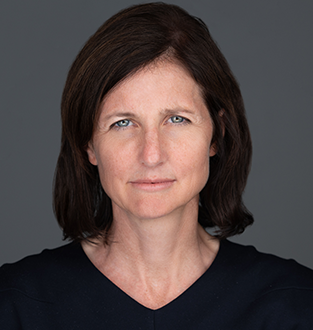 Ms. Cameron is Associate Counsel at DuMoulin Black LLP and has 21 years' experience as a lawyer, providing corporate, governance and securities and corporate advice to clients. Prior to joining DuMoulin Black LLP, Ms. Cameron was the Vice President Legal, General Counsel and Corporate Secretary of NexGen. Prior to that, Ms. Cameron was also previously a partner at Cassels Brock & Blackwell LLP, Lawson Lundell LLP and Norton Rose LLP. Ms. Cameron obtained her Bachelor of Laws from the University of Saskatchewan and a Bachelor of Arts, Honours (Economics and History) from Queen's University. Ms. Cameron was named in the Canadian Legal Lexpert Directory (Mining) for 2015 and 2016, achieved the Martindale Hubbell, BV Distinguished rating, named in Best Lawyers in Canada (2013 to 2016 and 2020) for Mining and Securities and was a finalist in the Lexpert "Top 40 Under 40" (2009). Also, in 2017 Ms. Cameron was a Finalist in the Western Canadian General Counsel Awards (Deal Making category).
Read More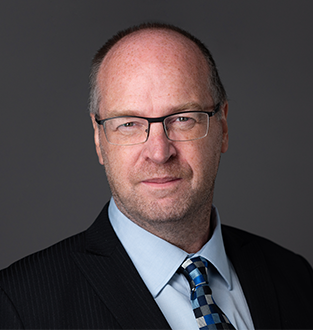 Mr. Ramshaw has spent more than two decades as a senior executive in the resource sector. Following obtaining his Bachelor of Science degree in Mining Geology from the Royal School of Mines, Mr. Ramshaw began his career in the U.K. including time spent as a mining analyst for an independent brokerage firm in London prior to moving to Canada. More recently he served as President and CEO of Corex Gold Corp., and presided over its merger with Minera Alamos Inc. where he continues to serve as President. Mr. Ramshaw also acts as an independent director of Great Bear Resources.
Read More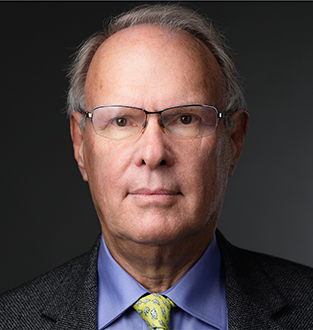 Jonathan Challis
Director
Mr. Jonathan Challis is a mining engineer with over 30 years experience in the operation, management, financing and analysis of mining projects around the world. Mr. Challis has an honours degree in Mineral Exploitation from University College, Cardiff and an MBA degree from Cranfield School of Management. He has both the South African Metalliferous Mine Captain's and Mine Manager's Certificates of Competency. He is a Fellow of the Institution of Materials, Minerals and Mining and a Chartered Engineer.
Mr. Challis started his professional life as a Mining Engineer with Gold Fields of South Africa Limited in 1974 before returning to Europe where he worked as a mining analyst for James Capel & Co; Banque de la Societe Financiere Europeenne (BSFE) and Barclays Bank Ltd. At BSFE and Barclays, he was involved in the analysis and structuring of debt packages for various mining and energy projects around the world. He subsequently joined McLeod Young Weir in London in 1987 as a mining analyst prior to relocating to Toronto in 1990. In 1994, he joined CM Oliver in Toronto as a Director and Senior Mining Analyst, prior to moving back to London where he was instrumental in establishing a European presence for that company. In 1997, he joined Ivanhoe Capital Corporation and was involved in numerous early stage exploration ventures in diverse locations, and joined Shore Gold in 1999 as President and a Director.
He was formerly a Director of Peregrine Diamonds Ltd. (TSX – operating in Canada): Peregrine Metals Ltd (TSX-V a metals exploration company operating in Argentina); Chairman of Rye Patch Gold (TSX-V involved in gold exploration in Nevada) and is currently a Director of Pasinex Resources (a zinc exploration and producer in Turkey).
Read More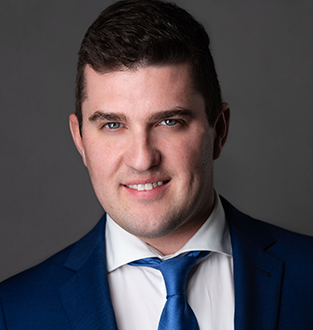 Galen McNamara
Technical Advisor
Mr. McNamara is an entrepreneur and geologist with extensive discovery and capital markets experience over nearly 15 years. He was the co-winner of the 2018 PDAC Bill Dennis "Prospector of the Year" award for the Arrow uranium deposit and 2016 Mines and Money Exploration Award. He is currently Chief Executive Officer and Director of Summa Silver Corp., Chairman of Angold Resources Ltd., and Director of Goldshore Resources Inc. Mr. McNamara holds MSc and BSc degrees in geology from Laurentian University.
Read More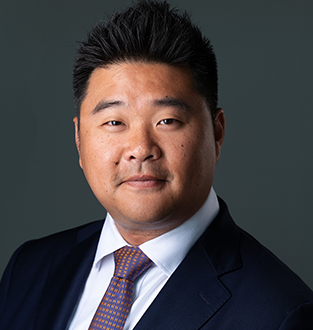 Rob Chang
Strategic Advisor
Mr. Chang has 23 years of experience in the financial services industry and was most recently the Chief Financial Officer of a NASDAQ-listed company where he rescued the firm from bankruptcy by sourcing, negotiating, and securing two capital infusions totaling $103 M despite unprecedented headwinds. Previously, he served as the Managing Director and Head of Metals & Mining at Cantor Fitzgerald where he provided research coverage in precious metals, base metals, lithium, and uranium. He is well familiar with the uranium mining industry, and is considered a subject matter expert by several media outlets. He was recognized by Bloomberg as the "Best Precious Metals Analyst" in Q1 2016. Mr. Chang is frequently quoted by and a regular guest of several media outlets including: Bloomberg, Reuters, CNBC, and the Wall Street Journal. Mr. Chang previously served as a Director of Research and Portfolio Manager at Middlefield Capital, a Canadian investment firm which managed $3 billion in assets. He was also on a five-person multi-strategy hedge fund team where he specialized in equity and derivative investments. Mr. Chang completed his MBA at the University of Toronto's Rotman School of Management.
Read More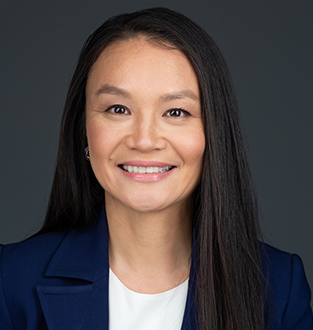 Anna Ladd-Kruger
Strategic Advisor
Ms. Ladd-Kruger is currently CFO of McEwen Mining Inc. Prior to joining McEwen, Ms. Ladd-Kruger was the CFO and VP Corporate Development, where she led the turnaround of their corporate and site operations finance team, processes and systems. She was also integral to Excellon's successful acquisition of Otis Gold. Prior to that, Ms. Ladd-Kruger also served as Chief Financial Officer of Trevali Mining Corporation, a zinc-focused, base metals mining company with four commercially producing operations in Africa, Canada and Peru. Anna was recruited as part of the executive management team to grow the company from junior exploration to a mid-tier base metals producer that reached over $1 billion market capitalization on the TSX. She has raised over $1 billion dollars in debt and equity throughout her career in the mining sector. Anna has also served as the Chief Financial Officer on a number of Canadian publicly listed junior mining companies and began her career as a Senior Financial Analyst for Vale S.A.'s Thompson and Sudbury Canadian operations before joining Cache Coal Corporation as Mine Controller and then Kinross Gold Corporation as their North American Group Controller.
Ms. Ladd-Kruger currently sits on the board and serves as the audit chair of Integra Resources Corp and is also a director of Excellon Resources Inc. She is a Certified Public Accountant (CPA, CMA), and holds a Masters in Economics and Bachelor of Commerce from Queen's University and the University of British Columbia.
Read More